Volkswagen Recommended Maintenance Services in Hagerstown, MD
We can help keep your vehicle on the road longer with our recommended maintenance services. Stop by our service center today!
Your Hub for Volkswagen Recommended Maintenance in Hagerstown, MD
Maintenance and service can be hard to keep track of, especially if you've got a busy life and are always on the go. Even if your car automatically lets you know you need service soon, that's not always specific enough to get you to go to your local service center. However, there's a way you can easily take care of your car without having to keep track of every service individually, and it's through Volkswagen's recommended maintenance intervals in your owner's manual.
What Are the Maintenance Intervals for Volkswagen Vehicles
Volkswagen has a list of services you need to get after a certain amount of miles, called a maintenance interval. Whenever the intervals overlap, the smaller interval's services are included in the larger interval's service. By following these intervals, you can keep your vehicle in the best shape possible without having to worry about everything that can go wrong with your car. Here are the maintenance intervals for Volkswagens:
Volkswagen 10,000-Miles Service -

Brake Inspection
Reset Lights


Learn More
Volkswagen 20,000-Miles Service -

Same As 10,000 Mile Interval Plus,
Check Exterior Lighting
Inspect Battery Starting/Charging and Brake System


Learn More
Volkswagen 30,000-Miles Service -

Same As 10,000 Mile Interval Plus,
Front Axle Differential Lock


Learn More
Volkswagen 40,000-Miles Service -

Same As 20,000 Mile Interval Plus,
Check Exhaust,
Ribbed Belt,
Interior Lighting,
Sunroof Inspection
In Depth Suspension
Underbody Condition
Engine Air Filter And Spark Plugs

Volkswagen Additional Maintenance Items -

Spark plug replacement
Air filter element and snow screen replacement
Brake fluid exchange every 2 years
Front axle differential fluid replacement every 3 years
Inspect vehicle safety and technology features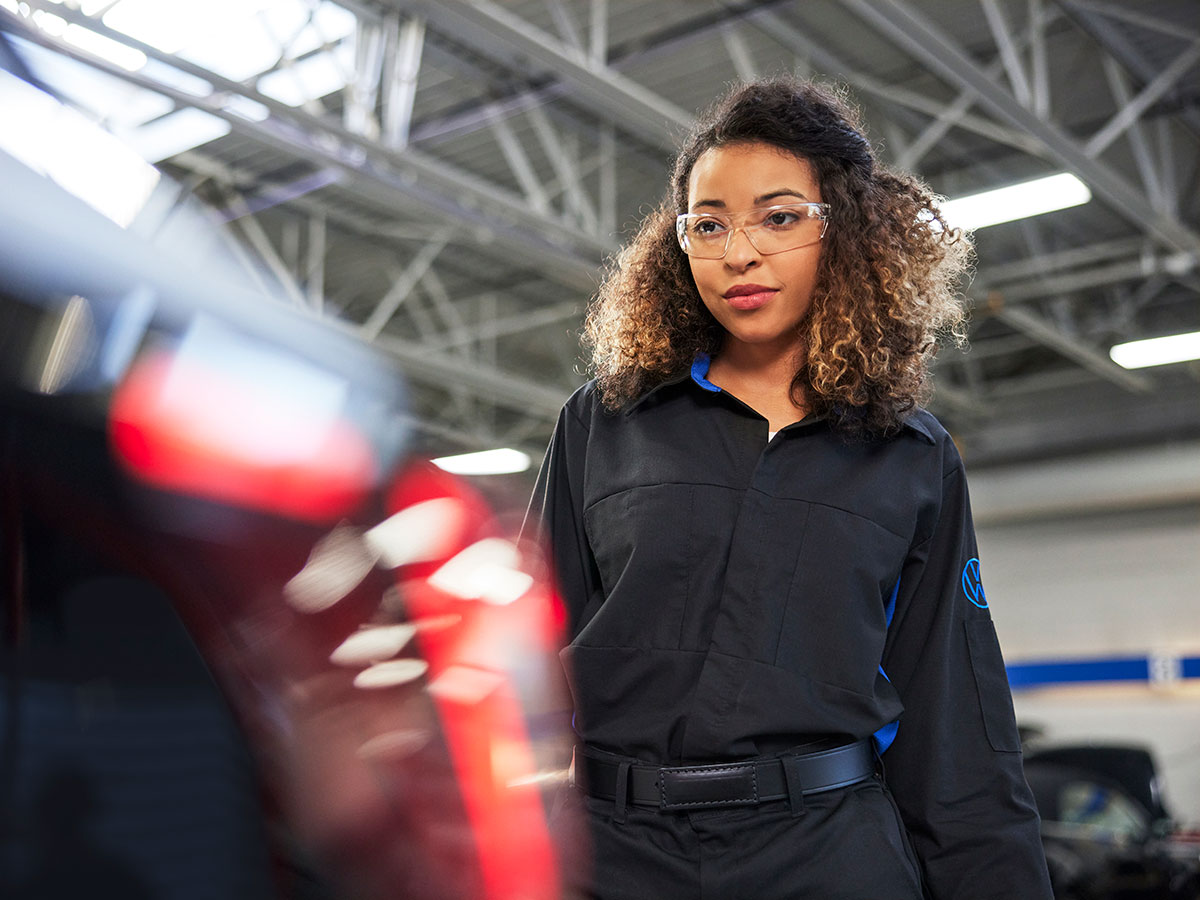 The Benefits of Following a Maintenance Interval's Recommendations
By getting the services outlined in your owner's manual every time you hit a multiple of an interval, you're getting your car the care that Volkswagen intended for it to get. This means that you're taking care of your vehicle exactly how the manufacturer recommends, so you know you're treating it the best way. Recommended maintenance intervals are an easy way for you to treat your car right, so make sure you're always on top of your next interval.
We Have OEM Parts for Your Maintenance Intervals
Throughout your service, you'll likely need a replacement or two. That's where we come in because we've got a full stock of OEM parts for your vehicle. These OEM parts are genuine Volkswagen parts and are thoroughly tested by Volkswagen to ensure they give you the highest levels of quality possible. OEM parts are the same parts put into your car in the factory, so you're getting like-new quality from the OEM parts you use.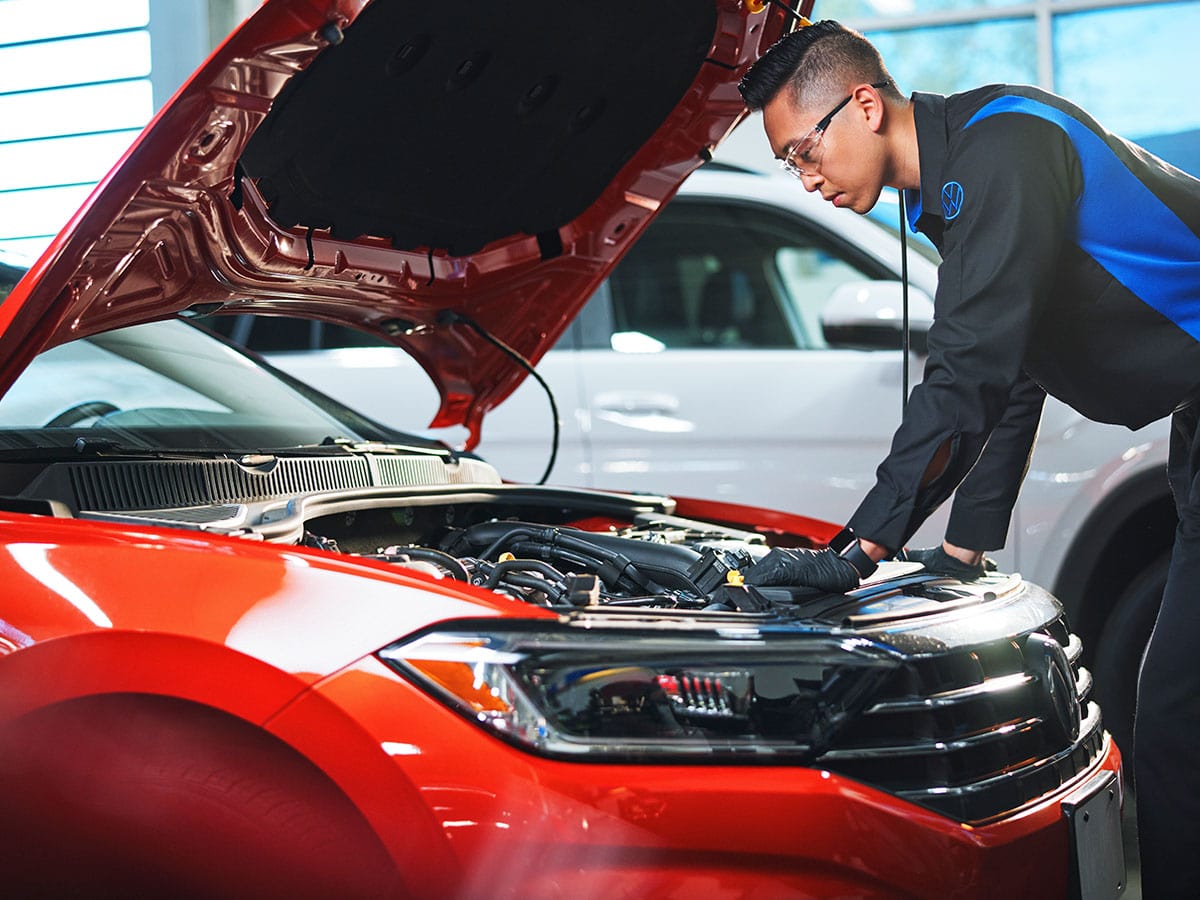 Come to Sheehy Volkswagen for Your Recommended Maintenance Intervals
Our service center is the premier provider of Volkswagen service for Hagerstown, Funkstown, Robinwood, Falling Waters, and Waynesboro. Our certified technicians are professionals who have Volkswagen certifications, so you know they'll treat your car right. They even provide a complimentary multi-point inspection so that you can know what needs your vehicle might have soon. You can call us during business hours or use our online scheduler to set up your appointment today!
Complimentary Amenities at Sheehy Volkswagen of Hagerstown
Sheehy Volkswagen of Hagerstown offers the best VW service around -- and you will get the VIP treatment while you're here! You can make your appointment online, or give us a call to set up a time to visit our service center.
State-of-the-Art Facility
Comfortable Waiting Area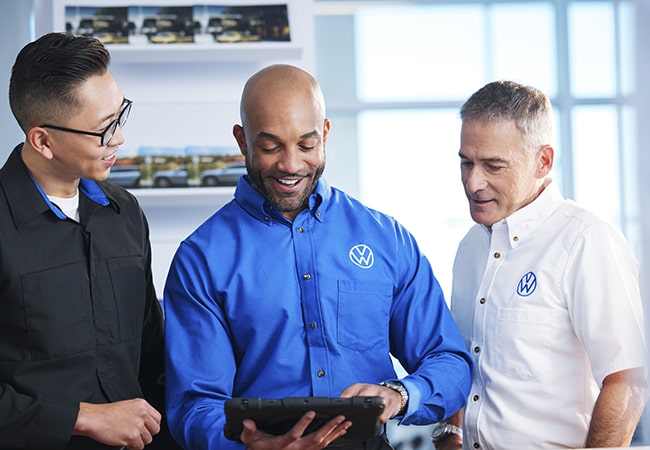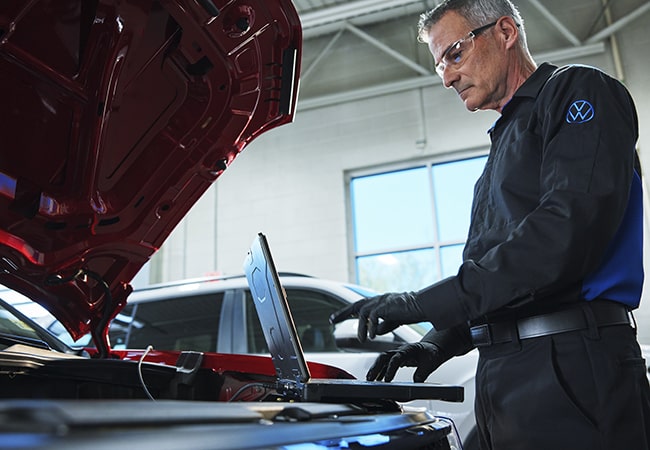 ---
Dealer Wallet
Service Marketing & Fixed Ops SEO by