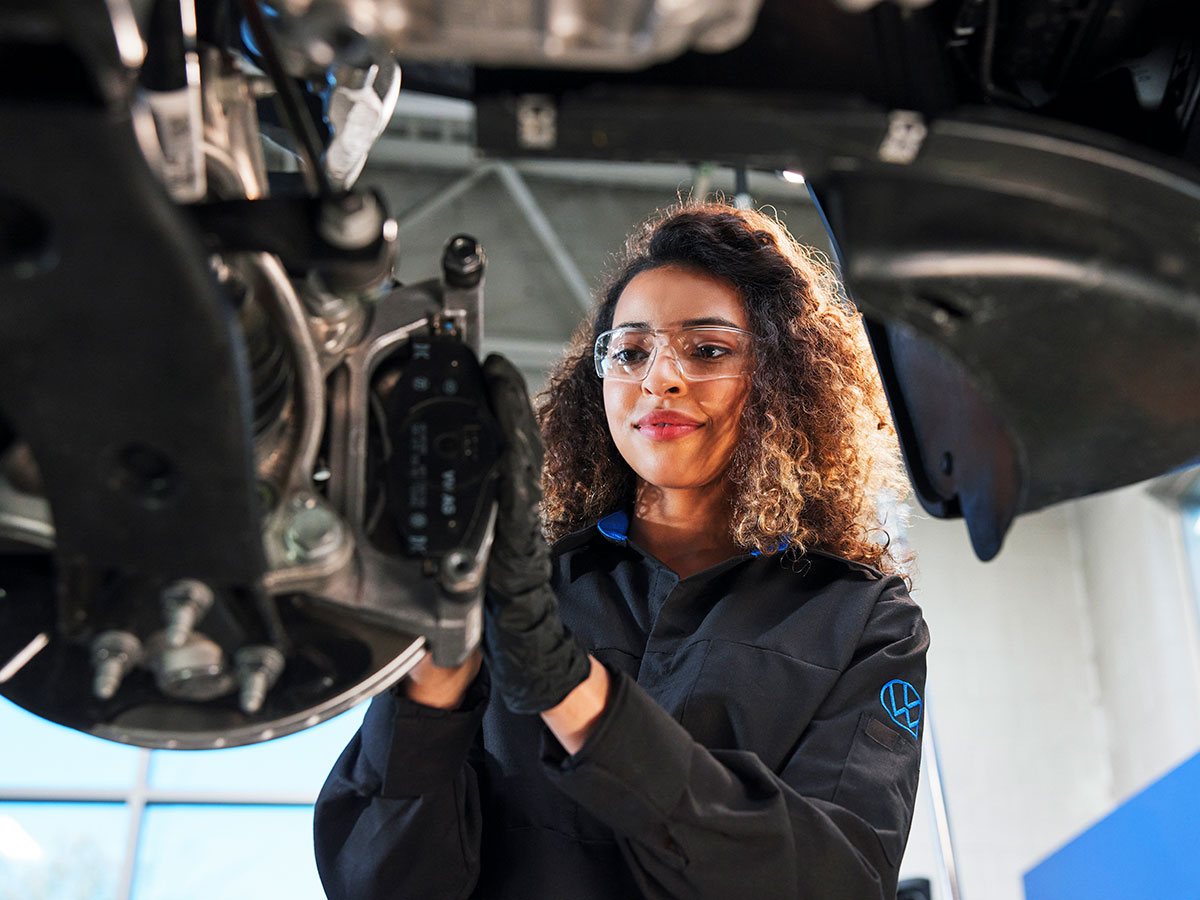 Certified Local Volkswagen Rear Brake Replacement in Hagerstown, MD
Your brakes are divided into front brakes and rear brakes. Because each set of brakes has a different role to play in your braking experience, we have to treat them differently. For example, your rear brakes might need a brake pad replacement at a different time than your front brakes, which is why it's important to always check all of your brake pads for wear. At our service center at Sheehy Volkswagen of Hagerstown, we can provide that rear brake pad replacement for you so that you can be on your way and cruising with your rear brakes in good condition.
We Use OEM Brake Pads for All Your Brake Pad Replacements
There are two kinds of brake pads that you can choose from when you get yours replaced: aftermarket brake pads and OEM brake pads. Aftermarket brake pads are generally made by a third party that hasn't ever tested the brake pad on your vehicle. OEM brake pads, however, are made, designed, and tested by Volkswagen themselves, and they can give you the best performance of any brake pad out there. You just have to choose the brake pad that is best for your car.
Why Rear and Front Brake Pads Are Different
Rear brake pads are different from front brake pads. They're usually a bit smaller, thinner, and have lower pressures than the front brakes. This is because rear brakes are there as more of a control consideration than for actual braking. While they do provide braking power, it usually keeps the car from spinning out or rolling over rather than slowing down the car. The majority of that slowing happens in the front brake pads, which is why they have a larger, thicker, and more powerful design than the rear brake pads.
Come on Down to Sheehy Volkswagen of Hagerstown for Your Rear Brake Pad Replacement
We're the primary provider of Volkswagen rear brake pad replacement for Hagerstown, Funkstown, Robinwood, and Falling Waters, MD; Waynesboro, PA; and the surrounding communities. We have a state-of-the-art facility that's fully equipped to take on your rear brake pad replacement. It has every tool and piece of technology that we could need to help you on your way, and that has made it so that our certified technicians can handle anything you throw at them. Set up your appointment with our online scheduler today!
Complimentary Amenities at Sheehy Volkswagen of Hagerstown
Sheehy Volkswagen of Hagerstown offers the best VW service around -- and you will get the VIP treatment while you're here! You can make your appointment online, or give us a call to set up a time to visit our service center.
State-of-the-Art Facility
Comfortable Waiting Area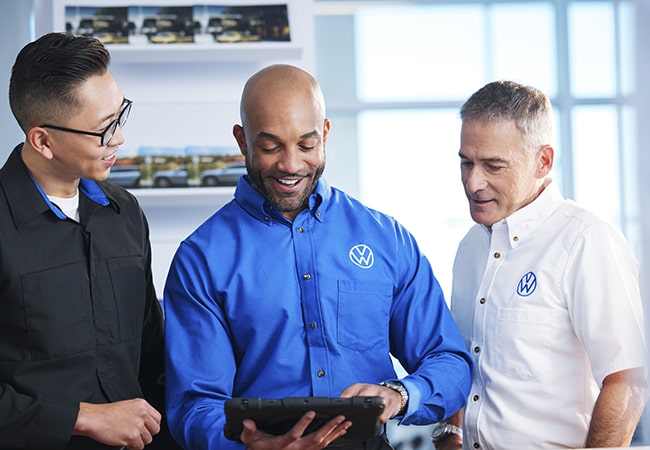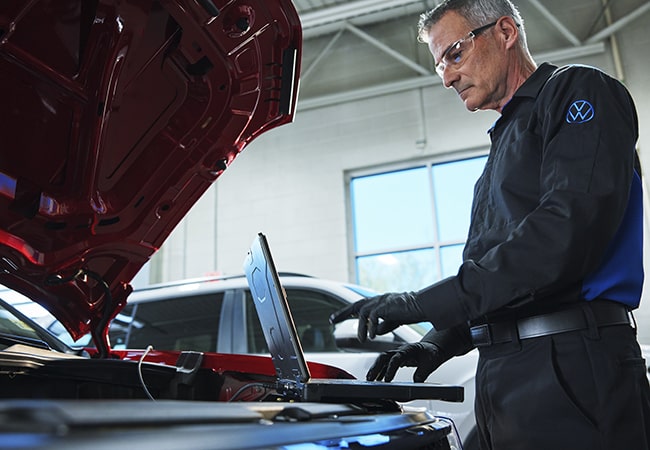 ---
Dealer Wallet
Service Marketing & Fixed Ops SEO by