Oil Change Service with Sheehy Volkswagen of Hagerstown
Drivers in the Hagerstown area invest in Volkswagen vehicles due to their great reputation for reliability, safety, and overall driving experience. While there are plenty of benefits that come with owning a Volkswagen, those that want their vehicles to last as long as possible will need to have all routine maintenance done when needed. One of the most critical routine services that you may need for your Volkswagen is an oil change.
Volkswagen Oil Change Service
An oil change is a very important service for any vehicle. The engine oil in your car is needed to keep your vehicle running efficiently and it ultimately helps to protect your engine. When you come in for an oil change service, the technician will first determine the right type of oil for your car. Based on the age, vehicle type and other factors, you may need to receive conventional oil, semi-synthetic oil, or full synthetic oil.
Once they have determined the right type of oil for your Sheehy Volkswagen, the technicians will then drain out all of the current oil and replenish it with a fresh supply. They will also flush out the system and replace the oil filter.
Full Synthetic - Full synthetic engine oil lasts considerably longer than conventional oil; it also keeps your engine cleaner and flows better in both hot and cold conditions.
Learn More
Conventional - Made from refined crude oil, conventional engine oil keeps your engine's moving metal components lubricated so that they will not be damaged by friction.
Semi-Synthetic - This special blend of conventional and synthetic oil can provide some of the benefits of both: it's less expensive than full synthetic oil, but keeps your engine cleaner than conventional.
Diesel - If your vehicle has a diesel engine, it will require a special oil that has a different viscosity than oil meant for gas engines, as well as additional anti-wear additives.
Learn More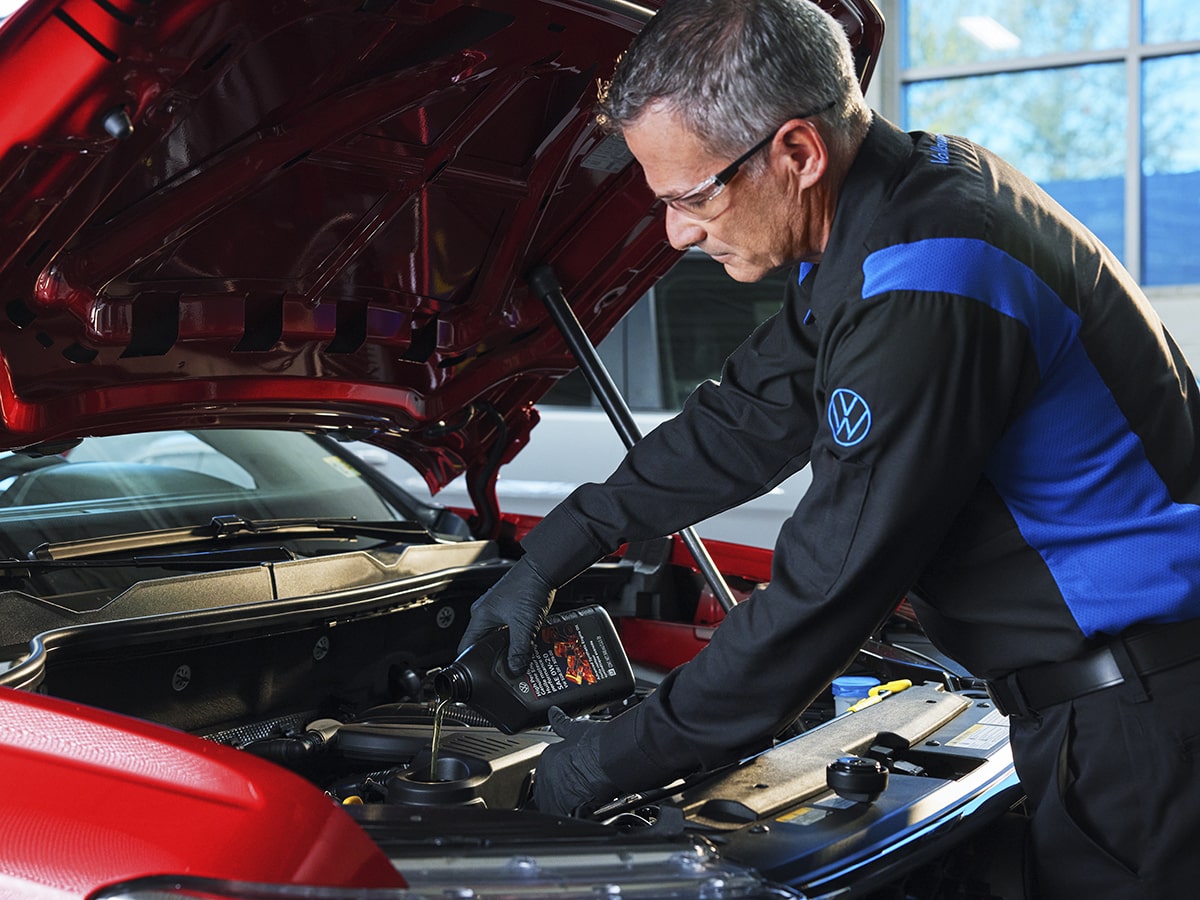 Get Your Oil Changed Regularly
When it is time for your next oil change in Hagerstown, you should never wait too long to have the service done. When you consistently have your oil changed on time, it can help to protect your engine and will keep your car in good working order. This will also help prevent damage to your engine and can help you avoid more serious repair needs in the future.
Never Neglect Changing Your Oil
If you choose to delay your oil change for too long, it could be problematic for you in the future. Car owners that do not have regular oil changes will start to put a lot of stress on the engine. You should soon see a reduction in fuel efficiency and may have more serious engine repair needs. Eventually, your engine could overheat and cause irreversible damage to other parts of the car too.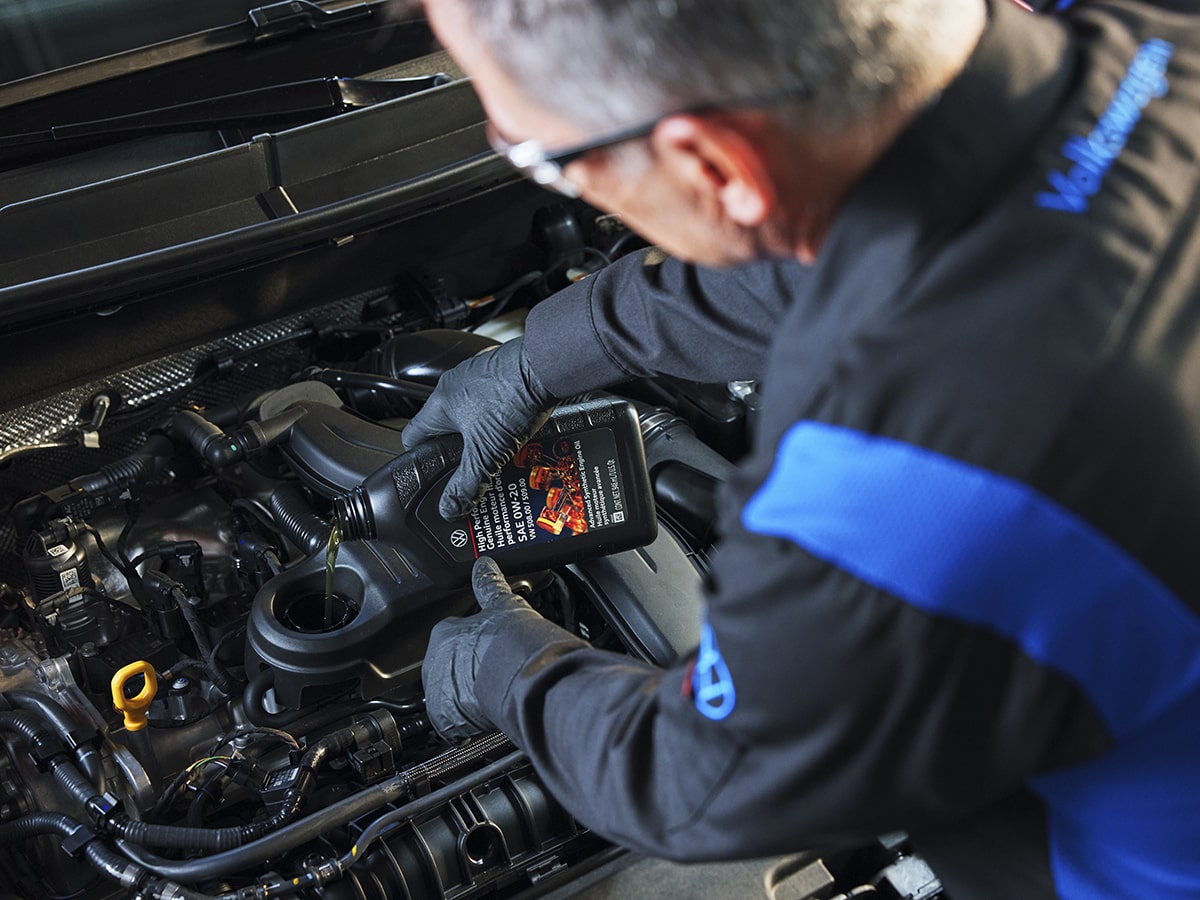 Sheehy Volkswagen of Hagerstown for Reliable Oil Change Service
When you require an oil change in Hagerstown, you should come to Sheehy Volkswagen. When you come here for Volkswagen oil changes, you will know that your car is in great hands. Our team of certified technicians can handle the oil change and any other services that you need. Due to this, it is a popular option for those in Hagerstown, Falling Waters, Waynesboro, Funkstown, and Robinwood, MD.